Cake is my life. I spend my days in my custom built kitchen in leafy Kilmacolm designing, baking & creating edible pieces of art for amazing weddings. Food is love and I believe your wedding cake should share that love, look beautiful & taste delicious!
Facebook // Instagram // Twitter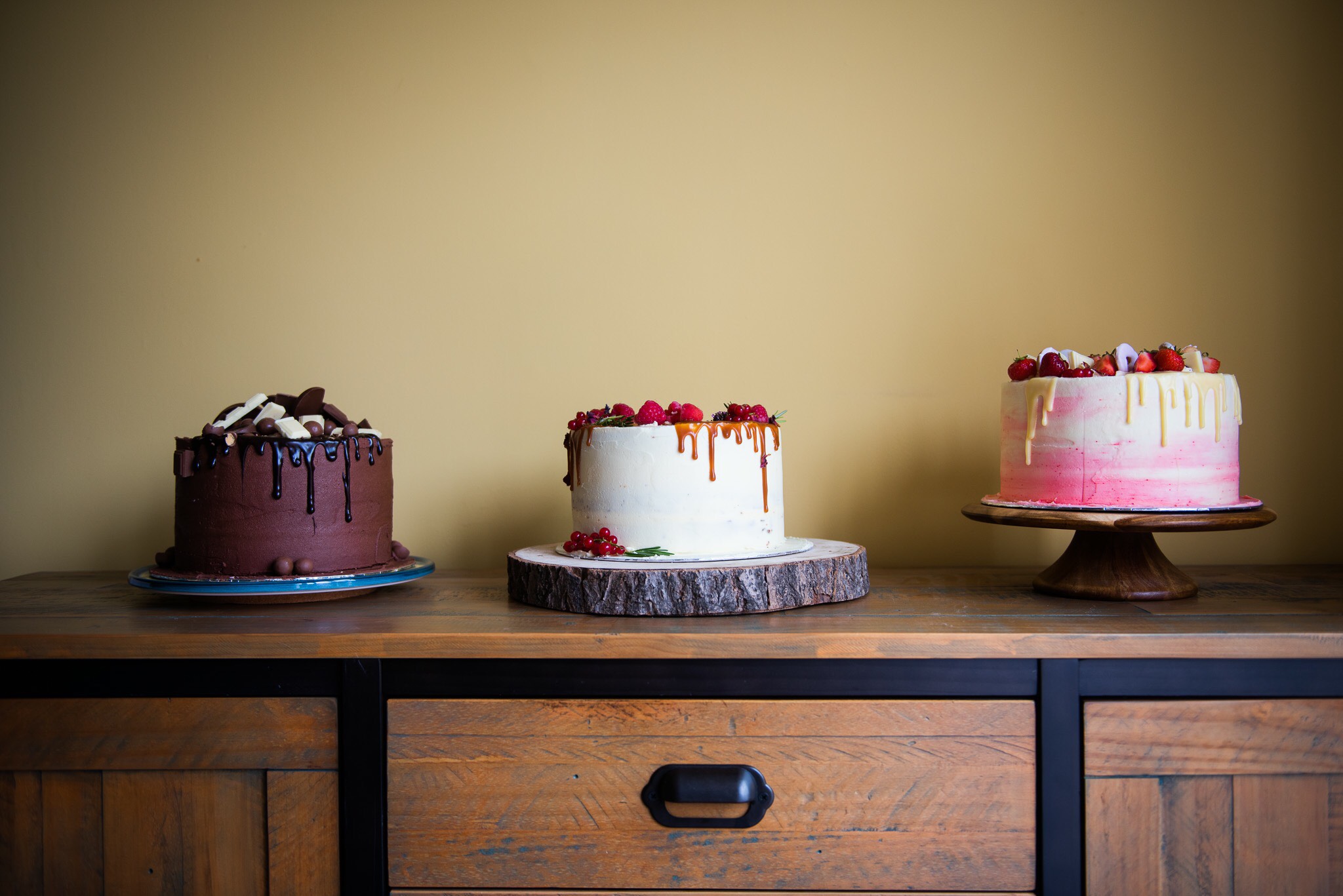 Moonbow Bakery is a home-based bakery in Inverclyde. I love taking inspiration from the flavours and textures of the changing seasons to create show-stopping cakes, whether you are looking for a three tiered wedding cake adorned with vibrant flowers and fruit, or a bountiful cake table starring some of Moonbow's popular artisan chocolate brownies!
Rustic Cake by Annie is a home-based bakery in Edinburgh that specialises in naked, semi-naked and fully iced cakes. Using locally and ethically-sourced ingredients, my cakes are handcrafted and tailor-made for your wedding. They come in a variety of wholesome flavours and are garnished with elegant arrangements of seasonal flowers, fresh fruit and leafy foliage.